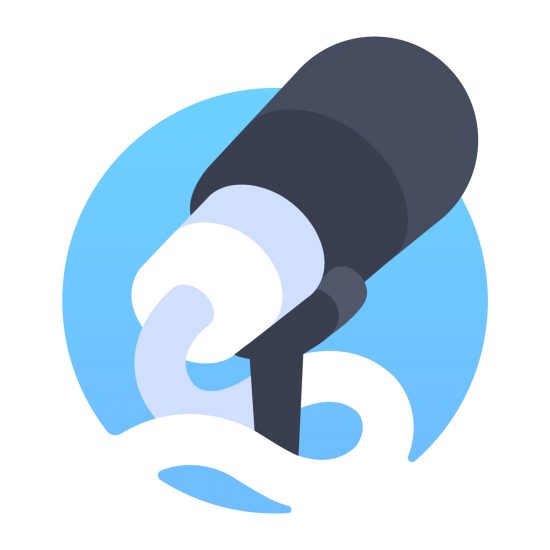 The NSFW podcast network is a place for eclectic and diverse voices to pod about topics they love. Launch date is July 1st. Follow us on Twitter or sign up to our mailing list for updates and episode releases!
To get all the shows in one feed, follow the main network feed:
iTunes / Feedburner / Podbean
The Lasso: A Wonder Woman Podcast
The Show
With a rich 75 year history, Wonder Woman has always stood for truth, justice, and love. Covering everything from comics to animation to the silver screen, The Lasso is your one stop shop for discussion, reviews, and perspectives on Diana of Themyscira.
The Lasso is a podcast for DC newbies, old Diana fans, and anyone in-between who loves good conversations about Wonder Woman. Episodes will come out with comics and other Wonder Woman-related releases.
The Hosts
Mike Audette is a relatively new Wonder Woman fan coming in with a fresh perspective. He may be newer here, but his love for Diana is true. Mike isn't new to fandom in general though, and can be found heavily involved with Star Warsblogging and podcasting! He tweets at @mike_audette and writes for Coffee With Kenobi.
Maia is a queer FilAm geek of all trades who spends too much time yelling on twitter @semirose. Maia also writes for her blog, Fire Bee Fights and is the facilitator of upcoming podcast Halo-Halo Happy Hour which features round table conversations by mixed race people.
Follow The Lasso on twitter @TheLassoPod.
Subscribe
iTunes / Feedburner / Podbean
Whoa, Nessie!
Hosted by Amelia and Jade, Whoa, Nessie! explores the mysterious world of mythological beasts, cryptids, and fantastical creatures in an effort to discover the truth. Do you believe?
Queerly There
The Show
Queerly There is one part love letter, one part nerdy critical analysis, one part frustrated queer rant. Host Rowan explores queer representation in media through discussions of LGBTQIA+ characters, common tropes, and analyses of stories through rainbow tinted glasses.
Filled with humour, bad puns, and a little bit of love for the shows that do it right, Queerly There is a shorter solo show that picks apart the good, the bad, and the very bad.
The Host
Rowan is an intersectional feminist, huge nerd, and big queer. A perpetual student and wannabe pop-culture critic, Rowan has a degree in Philosophy and Classical studies and is in their 3rd year of a Creative Technology degree majoring in Film.
A passionate supporter of all things gay and nerdy, they have been described by friends as an enthusiastic and caring dork who loves tea and puns. In the past, Rowan has volunteered as an interviewer with PrideNZ.com and on the media team with NZ Queer youth organisation Inside Out.
Follow Queerly There on twitter @QueerlyThere.
Subscribe
To get unreleased podcasts on the launch date, subscribe to the main network feed. Single feeds will be coming soon.
The Intergalactic Express
Hosted by Saf, Alex and Ruqiyah, The Intergalactic Express is a journey through time and space, AKA the explorations of three writers as they discuss games, podcasts, books, and more. Warning: cute accents and a penchant for voluntarily getting locked in rooms.
Music created by Memphre.
Other upcoming podcasts include:
Untitled Dragon Age RPG
Inclusively queer podcast about games and game development
Network icon art by Hex Designs.