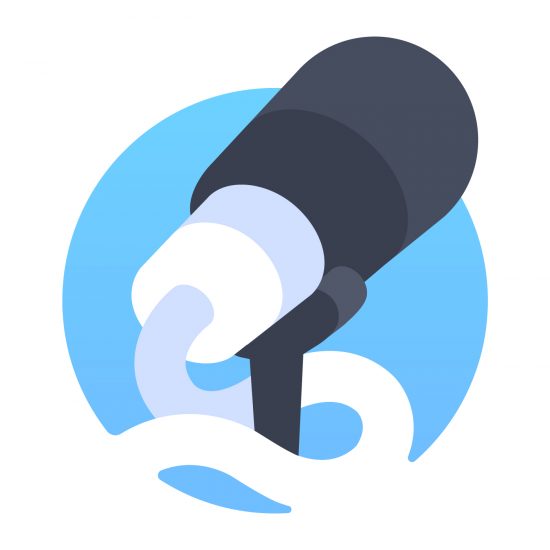 The NSFW podcast network is a place for eclectic and diverse voices to pod about topics they love. From Wonder Woman to mythical beasts, all NSFW podcasts are united by one thing: passion. Follow us on Twitter, like us on Facebook, or sign up to our mailing list for updates and episode releases!
Podcast pitches for the network are open.
To get all the shows in one feed, follow the main network feed:
iTunes / Stitcher / Feedburner / Podbean / Soundcloud / RSS
The Lasso: A Wonder Woman Podcast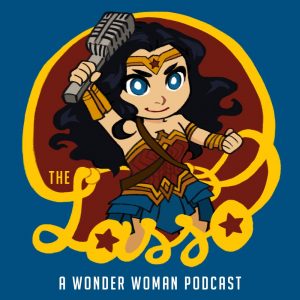 The Show
With a rich 75 year history, Wonder Woman has always stood for truth, justice, and love. Covering everything from comics to animation to the silver screen, The Lasso is your one stop shop for discussion, reviews, and perspectives on Diana of Themyscira.
The Lasso is a podcast for DC newbies, old Diana fans, and anyone in-between who loves good conversations about Wonder Woman. Episodes will come out with comics and other Wonder Woman-related releases.
The Hosts
Mike is a relatively new Wonder Woman fan coming in with a fresh perspective. He may be newer here, but his love for Diana is true. Mike isn't new to fandom in general though, and can be found heavily involved with Star Warsblogging and podcasting! He tweets at @mike_audette and writes for Coffee With Kenobi.
Maia came to love Wonder Woman through adoring Teen Titans and Young Justice as a kid and where Wonder Girls Donna Troy and Cassie Sandsmark features heavily. It was just natural to fall for Diana too.  Other than being a big ol DC nerd (don't even get her started on batfam) Maia is a queer FilAm geek of all trades with a particular love for SFF. She writes middle grade fiction and is the facilitator of upcoming podcast Halo-Halo Happy Hour which features round table discussions by mixed race people. You can find her yelling too much on Twitter @semirose and blogging at Fire Bee Fights.
Follow The Lasso on twitter @TheLassoPod.
Subscribe
iTunes / Stitcher / Feedburner / Podbean / RSS
Whoa, Nessie!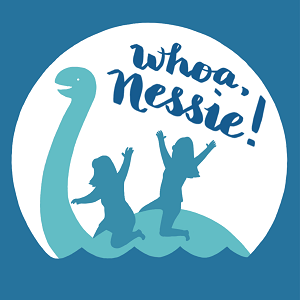 The Show
What do you get when you combine a nerd and an animal enthusiast? You get a podcast that takes you on a wild ride from the Scottish Highlands to a galaxy far, far away; into Greek epics and back to modern "reality".
(Well, you either get that, or a horrifying chimera, Whoa, Nessie!)
Follow hosts Amelia and Jade as they explore the mysterious world of mythological beasts, cryptids, and fantastical creatures on a quest to discover the truth. Cryptozoology may be a pseudoscience, but that won't keep them from becoming the best darn pseudoscientists they can be!
Do you believe?
The Hosts
Amelia is a big ol' nerd, and doesn't care much for reality. As such, she loves everything sci-fi, fantasy, and mythic, including the creatures that live in those worlds. An illustrator and sometimes-writer, she has a sporadically-updated fantasy webcomic called Quest-ish, and is working on a couple of sci-fi novels (also sporadically).
If you can't get enough of her chipmunk voice, she's also a co-host of the Star Wars discussion podcast Far Far Away Radio. You can find her on her twitter @amalimali, or visit her portfolio website.
Jade is what someone might call an "animal enthusiast". She's studied animal behavior and worked with tigers, leopards, lions, cougars, and lemurs—just to name a few. As a rescue advocate, Jade is often hanging out at the animal shelter and has stuffed her home with 3 rescues and 2 fosters.
Have you seen the adorable dog video? She has. What's that obscure cat breed? She knows. Why do tigers do that weird thing? She will tell you, and then share even more facts you didn't know you needed.
You can find her big cat and rescue pet photos on her Instagram @jadeoliviak, or tweet at her @jadeoliviakay so she can learn how to use Twitter.
Subscribe
iTunes / Stitcher / Feedburner / Podbean / RSS
To get the new shows on the launch date, subscribe to the main network feed. Single feeds will be coming soon.
Queerly There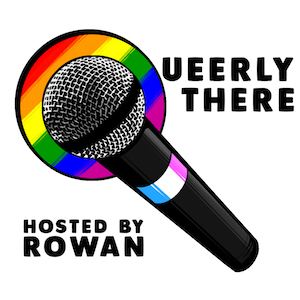 The Show
Queerly There is one part love letter, one part nerdy critical analysis, one part frustrated queer rant. Host Rowan explores queer representation in media through discussions of LGBTQIA+ characters, common tropes, and analyses of stories through rainbow tinted glasses.
Filled with humour, bad puns, and a little bit of love for the shows that do it right, Queerly There is a shorter solo show that picks apart the good, the bad, and the very bad.
The Host
Rowan is an intersectional feminist, huge nerd, and big queer. A perpetual student and wannabe pop-culture critic, Rowan has a degree in Philosophy and Classical studies and is in their 3rd year of a Creative Technology degree majoring in Film.
A passionate supporter of all things gay and nerdy, they have been described by friends as an enthusiastic and caring dork who loves tea and puns. In the past, Rowan has volunteered as an interviewer with PrideNZ.com and on the media team with NZ Queer youth organisation Inside Out.
Follow Queerly There on twitter @QueerlyThere.
Subscribe
iTunes / Stitcher/ Feedburner / RSS
The Intergalactic Express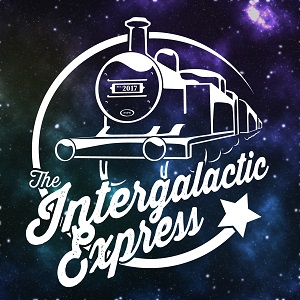 The Show
The Intergalactic Express is a wild romp through time and space, AKA the explorations of three writers as they discuss games, podcasts, books, and more. Join your hosts as they put on their creator hats and analyse the creative process behind their favourite (or least favourite) media.
Filled with jokes, jibes, jabs, and sometimes a little too much wine, The Intergalactic Express aims to take its listeners on a ride that is fun, creative, and informative!
Theme created by Memphre.
The Hosts
The Intergalactic Express is crewed by three close friends who bonded through their love of trashy stories and wild adventures.
Saf is a narrative designer, writer, podcaster, photographer, and now network director of the Not Saf For Work podcast network. Known for her love of Star Wars, and feared for her power over her new co-hosts, Saf spends far too much of her life buried in her creative projects. You can find her on Twitter, Instagram, and right here at her site, notsafforwork.com, the home of this podcast!
Ruqiyah ('Canti') is an Australian interactive fiction writer & escape room fanatic. She tweets at @cantiantics and is intent on being as uplifting as possible, but we'll see how long that lasts.
Alex is a poet, professional content creator, food-writer, wine enthusiast, music-lover, and a huge damn nerd. On Not Saf for Work you can hear him as a co-host on the Intergalactic Express, and as the future game master. In the real world you can find him on Instagram, Twitter, and on his WordPress.
Subscribe
iTunes / Stitcher/ Feedburner / RSS
Sapphic Skywalkers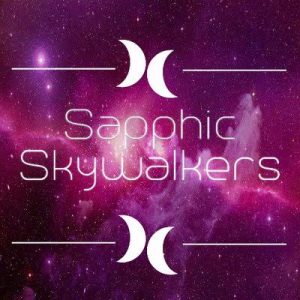 The Show
What do you call a lesbian in space? A SPLESBIAN. Sapphic Skywalkers is hosted by two queer Star Wars fangirls talking about their favorite splesbians in the galaxy far, far away, both canon and headcanon. Tune in on Sundays to hear Lynn and Natalie squeal about featured female characters, fandom news, and various in-depth topics relating to how femininity and queerness is handled in Star Wars.
The Hosts
Lynn is a Disney loving, Star Wars enthusiast, queer college student. When she is not talking about LGBTQ rep in Star Wars, she's typically yapping about her one and only love, Hera Synudulla. You can find her talking about the best pilot in the galaxy and her love for other cartoon Star Wars character on twitter @lynnyneal.
Natalie is a fluffy haired, angry bisexual preaching about the wonders of sapphic women in sci-fi. She has a degree in history, is obsessed with grapefruits, and has a penchant for pointing out yonic symbols in the galaxy far, far away. You can find her yelling about Evaan Verlaine and engaging in entirely too much discourse for her own good on twitter @ladyofthewhills.
Subscribe
---
Other upcoming podcasts include:
Untitled Dragon Age RPG
Inclusively queer podcast about games and game development
Network icon art by Hex Designs.