April was the second birthday of this blog (April also happens to be the birthday month for both me and my Twitter, too) and at the time, I didn't have much to say on the fact. Plus, last month ended up being impossibly busy—the coolest thing being volunteering at Play by Play (NZ's first international games festival), running a Twine workshop and doing event photography.
So, where is Not Saf for Work headed now that it's in its terrible twos? Well, for what feels like the first time since I first posted here, I've actually got a somewhat solid plan.
Mountain Sound, my serial about an android and a human girl coping with loss, has four chapters left, which means the final chapter will be posted on the 29th of June (or 30th of June, if you're from the southern hemisphere like me).
This was a big jump for me, actually committing to a regular schedule and strict deadlines for my own creative fiction, but I've learned a lot, and created something I'm really proud of.
Once Mountain Sound is done, I'll be bundling the chapters into an ebook with an ebook-exclusive short story. I'll also be starting work on a new serial. More info on that later!
Starting on the 28th of May (northern date!) I'll be doing a WEEK OF THE HUNGER GAMES running until June 4. Why? Because I love The Hunger Games beyond all else, and I have a lot to say about the series.
I've been working on this series for months now,  and it'll be nice to finally have my plans come to fruition. There'll also be definitely one, and hopefully two guest pieces by awesome friends of mine.
I have a bunch of post ideas that I'll be letting my patrons vote on to decide what gets written when, from Star Wars to superheroes to video games. I've also started putting up custom photography curves for higher tier patrons, because why not?
As for not blog-based writing: I'm chugging my way through my fifth novel revision, started laying groundwork for a short story anthology involving some of my talented friends, been working on-and-off on my own short story anthology, and started figuring out how to make my next interactive fiction game. More frequent updates on these things will probably end up on my Tumblr.
---
Now that we've looked forward, a quick look back at everything I've done over the past year. Most of it is podcasting, much to nobody's surprise.
I helped found the IGDA New Zealand chapter, and have been acting as the social media manager, as well as helping to run minicades (small pop-up arcades) and other, small events. I've found a real passion for game dev and event organization, and met a bunch of brilliant, creative people.
I started writing for and podcasting with the rad folks at Making Star Wars, where I mostly write reviews and drink gin and laugh. Through MSW, I went to PAX Aus as media last year. So busy! So much fun!
Somehow I got involved in bringing Rogue Podron, a podcast read-through of the X-Wing novels, to life, and so was brought onto the Far Far Away Radio network. I love my podron beyond belief.
Tosche Station brought me on as a new writer to rant about social justice, and as a podcaster for Of Dice and Droids, where I basically play a ditzier version of myself.
I got brought on as the new host for ForceCast, then was taken off with my other hosts when a new showrunner stepped in. Long story short, the ForceCast was ended, and my co-host Megan and I were given a new gig at Tosche Station: Wester Reaches. We talk about books, video games, Star Wars, and whatever the hell else we want.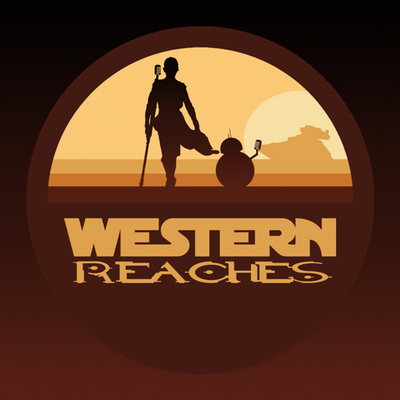 My ForceCast buds and I also got a new podcast at Den of Geek making Blaster Canon, and I am forever grateful we were given an opportunity to stay together in this capacity. I guess it's true that when one door closes, another opens.
Health-wise, my fatigue has been improving and I got diagnosed with ADHD, which I'm now on medication for. I'll talk more about that in the coming weeks, once everything's settled a bit more.
Following issues with welfare, I opened up a Patreon to help me continue doing the creative work I love. If you follow this blog, and happen to like what I do, even a dollar a month is super helpful.
Finally, I spent a lot more time writing (both creatively and otherwise) and can see vast improvements in both my work ethic, and the writing I produce. My photography has been improving, too. It's heartening to see yourself get better at the things you love.
I remember when I started this blog (back when it was FlowerCrownJedi) I really wasn't sure where I was heading with it, nor if I'd even end up sticking with it. A little over two years later, and I'm still here and regularly working on content for a blog I love.
Though I am on the brink of massive life changes right now, I'm forever thankful for the opportunities I've been given over the past year, and all the people I've met through blogging on various platforms. Star Wars, video games, and podcasting have all changed my life for the better, and I'm so glad that I started this adventure.